About our Minister
In September of 2016, our Fellowship hired Rev. Kathleen Scott to serve twice a month as our minister.
Kathleen recently retired fro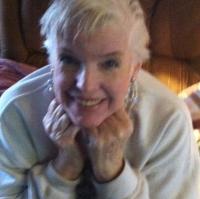 m serving for 12 years as the ordained Pastor of the Spiritual Awareness Center, recently renamed the Center for Spiritual Living, in Visalia, California.  Before that, she served as the Assistant Minister for 5 years at the Center for Spiritual Discovery in Costa Mesa, California.  She holds Bachelor's and Master's degrees in Music (with a minor in languages) from the University of Texas at Austin, and in addition has attended other institution of higher education.  She is an award-winning singer and a prolific composer, having released 4 CD recordings of her original song, available from her personal website.  She has written and published two songbooks of congregational songs in wide use in the Centers for Spiritual Living denomination.  She has published poems, articles and meditative writings in the Creative Thought magazine.
She resided for 8 years in New York City where she enjoyed an operatic career, also performing extensively in Europe, Mexico and throughout the United States during her 25-year career as an operatic soloist.
Although retired from full-time pulpit ministry in 2015, she states that she is happy to find a community where she can be of service, and with whom she can continue to share her knowledge, experience and talents.